Start Your Search Here...
...but definitely let us know when you are ready to get serious!
When you work with us to purchase your real estate investment/home, you become part of our T2MRE Family!
We aren't just here to help you once. Many of our buyer clients eventually decide to sell, and move-up into another home that better suits their needs.
Some buyer clients even decide to turn their home into a rental property, and invest for the long term.
We offer an "one-stop shop" opportunity to help you with your real estate needs every step of the way.
In return, we make sure to help you save money on the sale, or management, of a property we helped you buy in the first place!!
We want to help you save on recurring costs, as a special way of saying thank you for being a part of our T2MRE Family. 🙂
We are your real estate team through it all, and helping you make a great purchase is the very first step we take to an awesome on-going relationship.
Contact us and we can tailor a plan to help you save on your purchase now, and for your exit strategy in the future!
Step 1 – Get ready to purchase a home
There are a lot of things you'll want to contemplate before commencing your home search. When you start your search, you'll probably want to put together a list of features you want to have, plan for what school districts you'd like to live in, and begin planning your budget. A good guideline to adhere to is that your mortgage payment should be less than a third of your monthly income.
Step 2 – Get with a real estate agent
This is where we can help. We'll set up a time to meet so we can talk about why you want to buy a home and get an idea of your plans for the future. We'll talk about the mortgage and housing industries, other economic factors that might affect your purchase today or in the future, as well as neighborhoods and schools in the San Antonio and surrounding areas.
In addition, we will help you start the loan process. There are some very good mortgage professionals in San Antonio, and we work with a lot of them, so you can rest assured that you're in great hands. They will assist you in figuring out which type of loan is best for you and help you get qualified.
Step 3 – Start looking for a home
After our first meeting, we'll start looking for homes on the market that suit your needs. We'll get a sneak peek of many of the houses and eliminate the bad ones, and then we'll set up appointments to view the houses when it's convenient for you.
As we view homes, we'll show you the good features and bad ones. We'll also ask you to talk about things you like and don't like. Frequently, buyers revise their wish list as we tour houses and some items become far more necessary than others. If that's the case, we'll go back through the listings once more and trim it down to the house you've been waiting for.
Step 4 – Get a feel for the market
Our understanding of the San Antonio housing market is a necessary benefit in your house search. We are informed of all the schools and neighborhoods, and we'll communicate when certain neighborhoods are "hot" and demand prompt action and the others that are "cool" and allow for cautiousness.
When we tour houses, we'll let you know when the seller's list price has room for negotiation and also when we trust the house is "priced to sell."
When working with an agent, trust your instincts and be sure to ask lots of questions. Many real estate agents are only good at searching for homes and opening doors, but terrible at pricing, negotiations, construction, etc… Our knowledge and experience will keep you a step ahead of other buyers in town and through the entire deal.
Step 5 – Find the home you've been waiting for
We are sure we'll find your dream house in San Antonio. When that happens, we'll precisely develop your purchase offer. The offer will be tailored exactly to your needs, including many contingencies, such as getting financing, completing the home inspection, and a clear title.
Upon sending in your offer, you'll probably need to submit "earnest money." This is a cash deposit given to a home seller to secure the offer to purchase the property and is most often put towards the closing costs. If the seller accepts the offer, we should close on the home within 30 to 45 days afterward. This allows necessary time for your mortgage financing.
Step 6 – Negotiate
A lot of contracts don't close on the initial offer – it's very common to receive a counter offer. Don't let it intimidate you. We'll consider whether or not to agree to the counter offer, submit our own counter offer, or refuse the seller's offer and move on.
Market conditions will play a large role in how aggressively we negotiate the contract. We'll also work within your financing limits. And when it's all said and done, we'll put together a deal that works well for you.
Step 7 – Secure financing
Once the contract is signed, you'll start working with your lender to close the loan. If you're pre-approved, this shouldn't take much time at all, but you should to keep in close contact with your lender. And we'll sort out all the property information your mortgage lender needs to close the loan.
Step 8 – Close the deal
Your lender will give you a Good Faith Estimate (GFE) outlining your closing costs within three days of receiving your application. The estimate rests on the loan amount, and RESPA requirements order that it has to contain all closing costs and fall within a close range of accuracy. We'll examine the estimate and let you know if everything looks permissible.
Then it's time to close on your home. This should happen at a title company or escrow office and will most likely be a smooth and calm affair.
Step 9 – Move in
Success! It's time to move into your new home. Enjoy it. And if you have any questions, just contact us!
Request your FREE guide here
---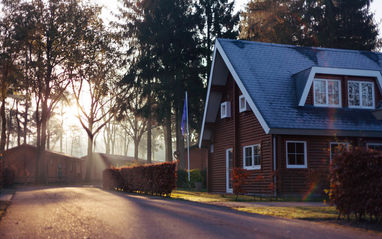 LEARN HOW TO
Buy Like a Pro