Request a Tailored Seller Proposal
Let us tailor a proposal to your specific property and needs. We will never spam you afterwards, so feel free to reach out to us. 🙂
Includes: Sales market analysis (summary and detailed), Estimated Seller Net Sheet, and much more...
Request a Free Seller Proposal
We have a track record that speaks for itself! There hasn't been a property we haven't been able to sell. We take a structured, tech-savvy and customer focused approach to our real estate business. Our professional services deliver results for you!
At T2M Real Estate, we have built a business based on referrals from happy clients over the years and take a lot of pride in growing our business that way too!
Marketing Your Home

Selling a home takes a well thought out game plan. We don't leave anything to chance when it comes to getting your property sold. This detailed plan is free when you request a free tailored seller proposal.
Proven Track Record
You want an agent/team with a proven track record of selling properties for top dollar, in the shortest amount of time, and with the leas amount of inconvenience. We don't need to spend $1000's of dollars advertising our name around town, because our reputation has grown by one happy client at time. We take great pride in growing by referral only. Our success relies on your success!
What's Your Home Worth?
Not sure if this is a good time to sell? Wonder how much you could get for your home? Let us create a comparative market analysis for your home to answer those questions and more.
Escrow and Closing Costs

What is escrow? Are there any closing costs that sellers should be aware of? What is the process of selling a home?
It takes a top-notch team to get you to closing with the least amount of inconvenience. Let us go over all the details with you from start to finish. We will prepare an estimated net sheet for you before we even meet. This will give you a better idea of closing costs associated with the sale of your property. We believe in providing you all the information possible to make a wise real estate investment decision.
Vendor Savings!
We have several reputable vendors that we work with everyday, and have secured great pricing that can be passed along to you.
Many of our vendors are also willing to delay payment until closing/funding so you don't have to pay upfront!
When working with us you have access to discount pricing on everything you need to get your home ready for sale. If it needs to inspected, repaired, or replaced in your home... we have vendors ready to do quality work at a very affordable price, just for being our client.
<iframe src="https://t2mre_consultation.youcanbook.me/" style="border: 0; width:1500px; height:800px;"></iframe>
Request your FREE guide here
---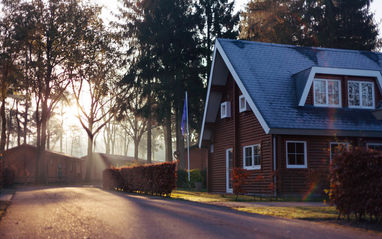 Learn how to
UPSIZE INTO A BIGGER
HOME
Learn How to
UPSIZE INTO A BIGGER HOME